Free Large Love Icons are a diverse set of icons that help to make website and greeting card design faster and easier. Our professional quality icons are available in an assorted selection of sizes including 512x512, 256x256, 48x48, 32x32, 24x24, and 16x16 and in a variety of formats which include PNG, BMP, and ICO. Source files are readily available in EPS format. All Free Large Love Icons have a transparent background and are available in two versions - with shadows and without them.

You no longer are required to search endlessly for exceptional looking icons. Now you can save time on your project without forfeiting quality, Large Love Icons are the perfect answer to creating a professionally finished website or greeting card project.


Free Large Love Icons
Download the icons

All free icons listed on this page are licensed under a Creative Commons Attribution-Share Alike 3.0 License. This means that you can freely use these icons for any personal and commercial purposes (software interfaces, online services, blogs, templates etc.). However, you should include a link to www.aha-soft.com in your credits.


These love icons sets are an assortment of royal's free stock icons, and it is specially prepared for the forthcoming Valentine's Day! You can also get the software from dating web site, and need to attractive your desktop icon. So, these love icons set will fulfill your desires. You can find out different types of love icons such as, 16x16, 20x20, 32x32, 48x48, and 256x256 which are designing beautifully for various purposes. These love icons are the best applications which are enhancing your designs in simple way. You select these love icons easily because there are such experts offering some information about these love icons. While you are selecting these icons, initially you are receiving a mail where you can find out a download link. So, you need to click this download link and after that you can receive all love icons application with their useful information for using properly.

For customization there are the options to convert images in web icon images. You can also get the attractive website icons, web icon, search icons, toolbar icons, PNG icons, small web icons, office icons, cute icons, and many more. There are as well many purpose specific icon available like network icons, hardware icons, software icons, etc. Besides, professional sites & programs then there are a few specific icons such as doctor icons, city icons, mobile icons, and so on. This type of the variation makes product attractive to users.


Individual Ready Icons
You can buy individual icons to suit your needs. Each icon is $1 when purchased individually.
Icon Usage Agreement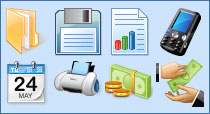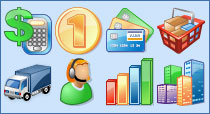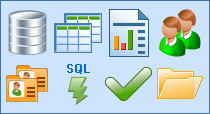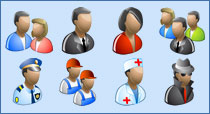 Icon Editor
IconLover is an icon editor. It allows you to design and edit all kinds of graphics required in the software development cycle, including icons, static and animated cursors and interface elements - all these kinds of graphics can now be designed in a single application.
Large Weather Icons
depict different weather conditions that are common for software, weather Web sites, and mobile gadgets. The icons are supplied in typical sizes standard to Windows, Mac OS, and other platforms. The largest versions are huge 512x512 pixel images with vector sources in Adobe Illustrator (.ai) format easily affordable and ready to be printed or used in presentations in highest resolution.
Basic Icons for Vista
is a pack of sleek and polished icons created in the similar style as the original Vista icons. The images come in two variants: with or without shadows.
Add professionally designed toolbar icons to your recent projects.
Program Toolbar Icons
are instantly available, royalty-free graphics of items, actions and concepts that are commonly used in software toolbars.
Standard Software Icons
is set of eye-caching software icons carefully designed by professional artists. This set is a perfect selection for navigation menus and toolbars of any type.
Enhance the look of mobile software by using a pack of matching icons. Dial, various Battery states, Ring Tone, Bluetooth, Email, 3G, SMS, Hang-up and GPRS, and a lot more great icons common for PDA.